Eric Cropp, RPh, shares his personal story about a medication error that forever changed his life, how he became a patient safety advocate, and ways we can make medication administration safer for patients and caregivers.
---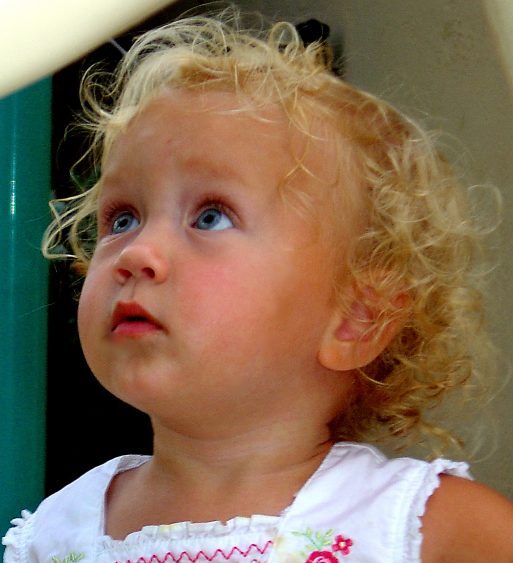 There were multiple red flags leading up to Emily Jerry's last treatment. The first came when the shorthanded pharmacy requested Eric Cropp come in, despite having worked two double shifts. The second red flag came when Eric didn't request backup after realizing his coworker was new. Rather than calling in aid from other pharmacists, the two spent the morning answering phone calls, getting labels, and fulfilling orders. The last red flag was when the pharmacy ran out of bins, and contents were being piled on top of each other across the small counter.
Throughout the morning, Eric was too overwhelmed to address the factors that could have prevented a soon-to-be fatal mistake. 
Around 11 a.m., a nurse called in requesting Emily's treatment. Despite not being administered until 4 p.m., the nurse wanted the dose by noon because Emily and her family were set to leave for vacation following treatment that day. So, in addition to the other tasks that morning, Eric and the technician began prepping Emily's final chemotherapy treatment. 
At the time, looser hospital policies allowed Eric and the technician to make their own D5 normal saline solution at the pharmacy. During the prepping process, Eric was unaware that the technician didn't know the difference between 0.9% saline and the concentrated dose. After everything appeared to be complete, Eric and his coworker added the chemo drugs to the bags and set them aside for Emily's treatment. 
That afternoon, after receiving the second dose, Emily's head began to hurt. Unaware that the IV was still running, Eric called the technician, who had already gone home, to find out what was wrong with the dose. 
As the only one on duty at the time of Emily's treatment, Eric tried flushing the sodium out of her body. However, Emily's family had been giving her soda to help replenish the thirst created by the sodium. The amount of sodium from both the solution and soda became too much for the little girl's body, and she drifted into a coma before supportive care could arrive. The 2-year-old would die of a salt overdose.
The Aftermath
When Eric arrived at the pharmacy the next day, he was tested for drugs and both he and the technician were dismissed. The hospital and state board of pharmacy both began their investigations into Eric. The hospital concluded that it had been a system error and the pharmacy technician had not received proper education prior to the incident, while the state board worked to revoke Eric's pharmacist license. 
Even though Eric was not the one who mixed the solution that led to Emily's death, he was deemed responsible for overseeing the actions of the technician on duty. It was only later that he realized many of the pharmacy technicians at the hospital were only trained on the job, including the technician who mixed the solution for Emily's chemotherapy. While she knew the basic algebra required, she was not properly trained or educated to the extent necessary.
Following the incident, Eric became severely depressed and even thought of doing harm to himself. In his research, he discovered that pharmacists are one of four occupations with the highest suicide levels. When he finally found someone who had experience working with pharmacists and medical errors, he was put on medications to regulate his emotions.
The Consequences: Revocation of Pharmacy License & Jail Time
In front of the hospital board, Eric was blamed for the incident, despite the multitude of systemic problems that had influenced the error. During the trial, Eric appeared indifferent due to the medications he was taking to stabilize his emotions. When it came time to defend himself, Eric was unable to receive help from other pharmacists who were once in a similar situation. Without anyone to testify for him, Eric was left to be his only defender.
Within half an hour of the meeting, the board had decided to revoke Eric's license. At the time of the trial, Eric was unaware that he could have challenged the board's decision to reinstate his license, but by the time he found out, six months had passed.
Soon after, Eric was contacted by a district attorney and informed of criminal charges against him for reckless homicide and manslaughter. He was sentenced to six months in jail, six months of house arrest, three years of probation, 400 hours of community service, and a $5000 fine.
The Turning Point
Things began to change for Eric when a fellow pharmacist, Julie, who had gone through a similar situation, visited him in jail. Julie reassured him that she was on his side, and Eric no longer felt alone in his struggles. 
Thereafter, Eric began to think about the good he could do as a patient advocate. With 400 hours of court-ordered public speaking and 6 months house arrest to complete, he knew he had an opportunity to tell his story. By the time Eric had completed his 400 hours, he didn't want to stop. More and more people were reaching out to him and sharing their own experiences with errors, and Eric used the opportunity to give them support and direction on their next steps. 
Eric and the Jerrys
While Eric was in jail, Chris and Kelly Jerry were hard at work developing Emily's Law, a piece of legislation which would regulate the activities of pharmacy workers. At the time, the law proposed to ensure that all Ohio pharmacy technicians had at least two years of education, passed a state-approved competency exam, completed a certain number of hours on the job, and that the ratio of technicians-to-pharmacists was no more than three-to-one. Unfortunately, the approved law only ensures that all Ohio technicians are over 18 years old, have a GED diploma, pass a state-approved competency exam, and have submitted to a background check. 
When Eric finally had the chance to sit down with Chris and sincerely apologize for what had happened to his daughter, Emily, the two knew it was time to turn this negative situation into something positive. Together, they conducted research on medical errors and discovered that there are over 200,000 estimated deaths due to medical errors each year. They knew that, combined, their lectures could enforce change in the healthcare community and save the lives of patients and clinical caregivers. 
During their time lecturing, Chris and Eric spoke to many healthcare professionals, including hospital boards that wanted to create safer environments by learning how to decrease medical errors.
In Eric's lectures, he mentions three possibilities for someone who has made a medical error. The first possibility is that they are able to learn from the experience and move past it, continuing to work and thrive in their healthcare job. The second is that they live with knowing the error was made, while continuing to work in their field. This possibility leaves pharmacists feeling unworthy of their job and resenting the work they do. And the third possibility is that they cannot handle the guilt and drop out of their profession. 
To prevent medical errors, Eric suggests making changes in three areas: the workplace, common practices, and the utilization of technology.
The Workplace:
Create a healthy culture that encourages workers to speak out about errors, stressors, and challenges in the workplace. Institutions should establish a Second Victim Program to support those who have made errors.
Make sure the environment is safe, stable, and organized. Don't overwork staff, hire more qualified staff, use manufactured solutions, and utilize checklists for complicated processes.
Install cameras or surveillance as an extra check. If your pharmacist-to-technician ratio is low, reviewing footage before approving medications ensures all technician work is being observed before doses are administered.
Have open communication. Talk about difficulties within the department, and with other departments. Sharing challenges and accomplishments creates trust, and can also encourage new ideas and collaboration.
Practices:
When a mistake is made, confront the patient and be honest. Being upfront with the patient means you recognize that you have made an error, state the steps taken to ensure it won't happen again, and express what you can do in response to the error. By being honest, you help ease the patient's mind. 
Teach the next generation to question and be cautious. By training them earlier on, the next generation of pharmacists and technicians will generate more thought-out and carefully executed actions. They should also be taught that making an error isn't something to be ashamed of, but something to learn from.
Technology:
Eric and Chris once had the opportunity to lecture to the military in San Diego. They found that the technology provided at the base allows clinical officials to freeze the system. Even when information is still being added into the computer, the data and requests are put on hold to ensure that clinicians are not overloaded. This helps the clinical caregivers avoid feeling overwhelmed and eager to get the work done quickly. If the clinicians become overwhelmed, their work stops being about correctness and more about completion. The freeze allows clinicians to have the ability to complete their work to the best of their ability.
When it comes to technology and preventing future errors in the workplace:
Use software that monitors and maintains assignments to prevent caregivers from becoming overwhelmed.
Use software that can't be overridden. In Eric's situation, solutions were made and entered into the Pyxis machine, an automated medication dispensing system. However, there were opportunities for technicians to override the system if it said the concentration was off. If the pharmacist wasn't checking carefully, an error could be missed.
Use software that organizes and simplifies medication administration instructions. With all of the different medications out there, it's difficult to keep track of the administration, black box warnings, and more. Software that simplifies and organizes information promotes safety and competency in the workplace.
Parting Advice
If you or someone you know is struggling after making a medical error, communicate with the people around you, be someone to talk to, and become a patient advocate. Work together to exact change in your hospital, center, or pharmacy, and help stop medical errors at the source.
Eric invites caregivers to reach out to him if he can be a resource at (440)567-9419 or sabsdaddie11192006@gmail.com.